Jani Freimann Art Collections
Shop for artwork from Jani Freimann based on themed collections. Each image may be purchased as a canvas print, framed print, metal print, and more! Every purchase comes with a 30-day money-back guarantee.
About Jani Freimann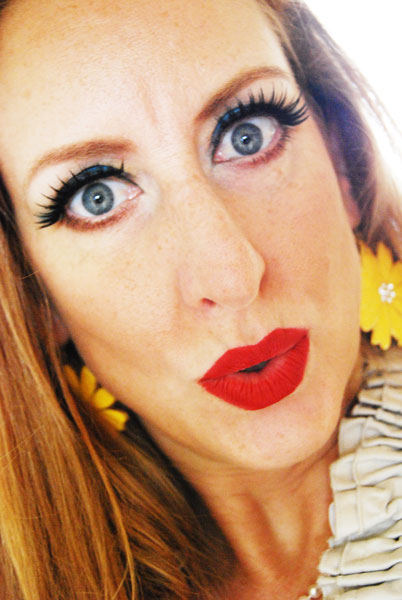 IN THE BEGINNING, my goal in creating artwork was to create photo-real pieces of art without using a grid. It didn't take long for me to realize that creating art in the photo-realism style was not going to be challenging enough and was going to be far too limiting for my taste. Besides, it is very time consuming to create that way. My goals shifted to a desire to create with the freedom of expressive lines and happy accidents.

My current favorite quote says it all. For me, it is where the true challenge is: "The aim of art is not to represent the outward appearance of things, but its inward significance." ~ Aristotle

I'm very thankful for those years of drawing practice. They gave me the foundational skills that were needed for me to become the artist I am today. Because of those years of diligent practice, my drawing skills have become second nature to me and have become much more sophisticated. Now, as well as creating stand-alone graphite pieces, I use drawing when creating thumbnail sketches for paintings, with my Zentangle pieces, before I apply paint to a painting and in the final touches of many of my paintings.

IN MY COLLEGE DAYS, I took several years of life drawing and several semsters of portraiture gradually moving from working solely in graphite work to also being able to paint with pastel. The addition of color took my art to a whole other level and gave me an insatiable desire for more.
Through these classes, I also discovered that I truly loved drawing people. My eyes were opened in a new way to how wonderful and awesome the human figure is. Drawing the human figure or the human face, and the soul of the person within, is an incredible, never-ending challenge to master.




It wasn't until my mid-twenties that I decided to try painting and I chose watercolor. WATERCOLOR isn't tamable like graphite and pastel medias. I learned very quickly how unpredictable watercolor is; it seems to have a mind of its own. Through practice, I discovered that 'not being tamable' does not mean it cannot be directed to go where I want it to go. It wasn't until I embraced that part of its nature, and worked with it rather than against it, that watercolor and I became a good team.
It turns out that its wildness and my tenacious, free spirit complement each other nicely.

Learning how to paint in watercolor was the beginning of my transition from realism to impressionism.
It had always been a desire of mine to capture emotion with color and through the movement of painted brushstrokes. To work solely in graphite or pastel wasn't helping me realize that desire.

Even though I've loosened up my style over the years, I still feel that my work leans towards realism so I have dubbed my style as IMPRESSIONISTIC REALISM. I can still create photo real works of art and do so on occasion, but prefer to lean my creations towards the looser rendering of the real and leave a little for the viewer's imagination.

After a couple of years of painting with watercolor paints, I decided to try mixing the medias; to somehow incorporate my drawing skills into the artwork.
At first, I tried adding India ink and loved the results. Later, I tried pastels over watercolor and loved the results of that too. Then, I decided to try mixing all three. That produced even better results.




NOT TOO LONG AGO, I taught myself how to mix acrylic and watercolor. That idea came from a want to fulfill the desire of a local gallery to have some of my watercolor artwork on their walls, but they didn't want works that were under glass. Somehow, I had to figure out a way to get watercolor on canvas. Now, there is watercolor canvas available, but I still prefer to use my homemade technique.

After trying that for a while, I wanted to try OIL PAINTS, because I found out about water-soluble oils and I still needed to do works on canvas. No turpentine is needed, the paint is non-toxic, and is easy soap and water clean-up. It was a no brainer; I had to try it and fell in love with it instantly. There's nothing like the smooth, buttery consistency of oil paints. I had to get used to the extended drying time that comes with that media.




MY PHOTOGRAPHY started when I needed to find subjects to paint and needed to use my own photographs. I practiced a lot by photographing my children as they grew up. It's no surprise that photography is enjoyable to me too. I discovered that many of the images I photographed stood on their own and that I was attracted to naturally abstract or impressionistic subjects. You can see similarities in my raw abstract photography shots and my paintings. One of the main similarities is the textural drippy subject matter in the photos resemble the textural drippiness in my paintings.




I am intrigued with rusted things and the patina that nature creates through weather and time on everyday objects that usually get over-looked or go unseen. None of the abstract photographs I take are processed to look like paintings. They were painted by nature over a long period of time waiting for someone like me to come along and find them. I find the scenes with my camera and with my artistic eye, but I have to have the right mindset to be able to see them. It's a kind of child-like mindset. Time and obligation to responsibility disappear and is replaced with an explorative type of wonder.

CURRENTLY, I am enjoying painting and drawing my series of horses. Before this series of horse paintings, I hadn't drawn a horse for a very long time and had never painted one with watercolors, acrylics or oils.




"Painted By The Wind" was the one that started the series. It was originally an urban landscape. A bird's-eye-view of a four-way street corner in Seattle that didn't turn out well; so, I painted the white horse over the top of it. It was the most fun I've ever had painting. Probably because it didn't matter if I messed it up as it was going over paper that was ready to be thrown away. I had so much fun with the first horse painting that I decided to paint horses over the two other ruined street scene paintings...(yes, I attempted the same street scene three times before it finally turned out the way I wanted it).

All three of those horses show remnants of the street scene underpainting. Painted By The Wind went on to win the top award at an equine show and graced a cover of a horse racing magazine. It is also in a watercolor book called, Splash 15, Creative Solutions.

I regularly work in all the medias that I've learned so far and am open to learn new media. Someday, I'd like to learn how to create sculptural pieces of art. Preferable, I'd like to do welding with rusty, recycled materials, but I'm open to all type of sculpture work. Another interest is creating art pieces with Encaustics. I have an idea that I'd like to try.

And so the art adventure continues. Who knows where it will take me next.

Back to my work

COMMISSIONS/LICENSING:
Contact Me about any portrait/commission request or in regards to licensing any image(s).
Click here and see all images available for licensing.


Originals And Auctions:
Daily Paintworks Gallery

All available originals can be purchased through PayPal.
Contact Me

To get timely updates on new works and shows:
Subscribe To My Free E-Mail List

I post progressive photos of my art process:
Follow Me On Facebook

Behind the scenes of an adventurous artist:
My Blog: This Redhead Can Paint!

Don't forget to favorite my page so you can easily find me again. E-mail me too, I like to meet people who like my work.

Back to my work